---
– Rainbow Wooden Toys IN THIS ARTICLE –
---
☾ Affiliate Disclosure: The Mood Guide celebrates women's moods and versatility. Even though we may earn a commission from some of your purchases, we encourage you to shop with the right intention. Focusing your energy on what you feel confident and comfortable in is empowering! ♥︎
---
Rainbows are magic. No wonder they are often related to sensory, creative, and comforting activities, from kids' toys to organizational techniques (cuddles to @thehomeedit ladies). And rainbow wooden toys are such a winning combo for humanist learning philosophies like Waldorf and Montessori and parents interested in sensory, screen-free, open-end, and free play. Maria Montessori believed that wood toys feel more real, are safer, and promote healthy contact with nature's elements, which is a natural pacifier. Of course, as long as they are painted with non-toxic dyes. Also, quality wooden toys are more durable than plastic. Chances are that the beautiful German Grimm's rainbow is likely to outlive your kid's childhood and become sustainable hand-downs.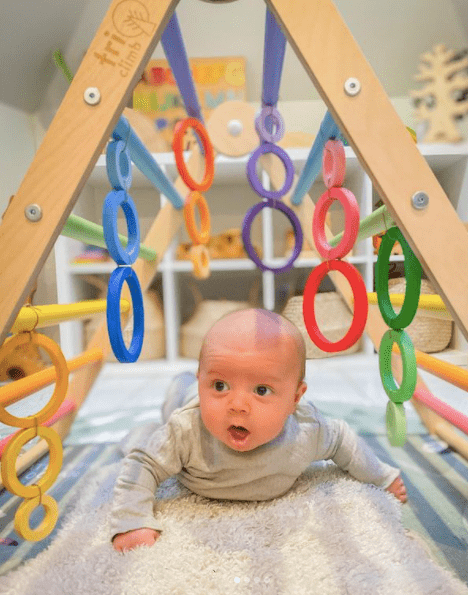 And there is no shortage of gentle wooden toys inspired by the magic of rainbows. So, I rounded up the best non-toxic rainbow wood toys for babies, toddlers, and kids. You'll find toys in rainbow colors and shapes. Colorful stacking arches and blocks that promote coordination, focus, and dexterity; educational and learning, open-ended, imaginative play, and creativity. Also, wood toys are in the rainbow pallet encourage mobility, climbing, balance, and walking.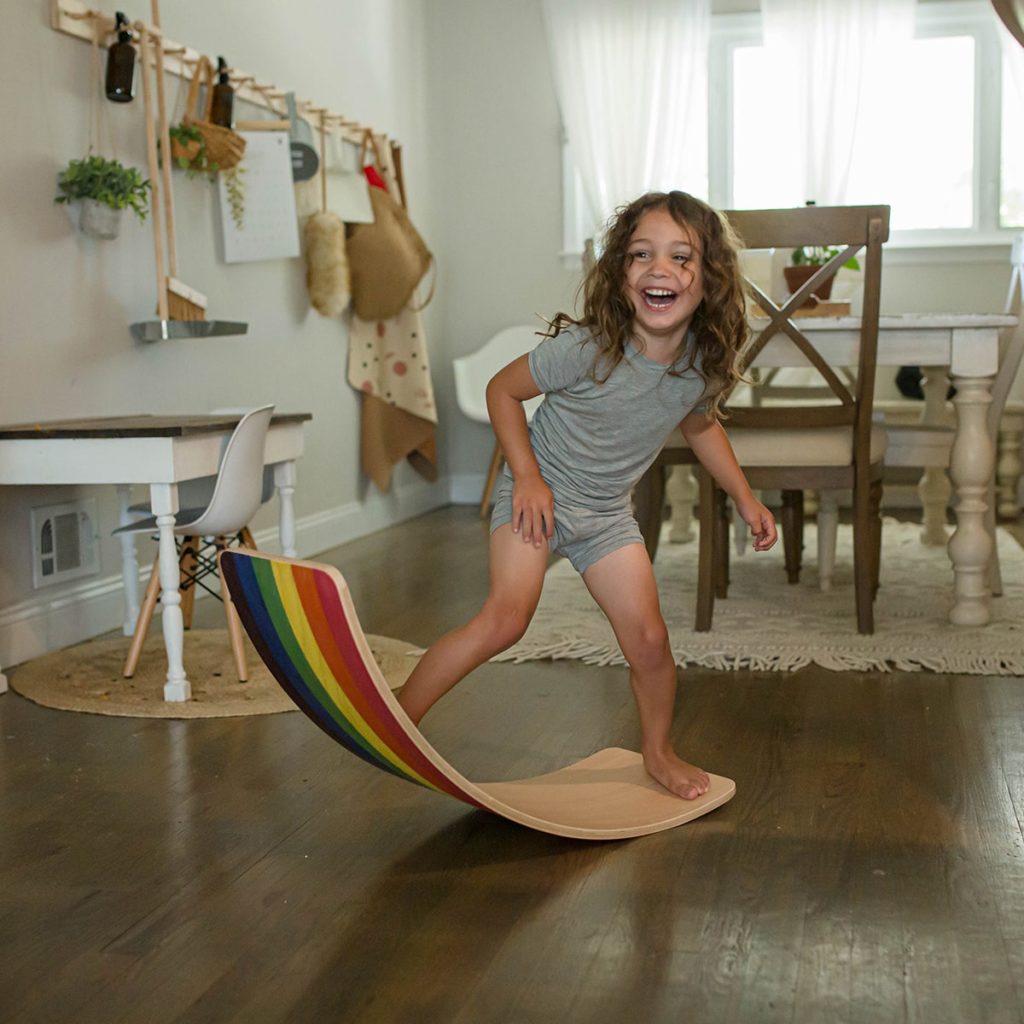 All the toys in this post comply with current American and European safety standards. The wood rainbows are gentle, made of wood or hypoallergenic fabric, and use non-toxic dyes. That way, not only you're baby will be exposed to visual nature stimuli, but will play with toys that are harmless to his health and nature!
♡ Related:
---
Related:
♡ Related: