☾ Affiliate Disclosure: The Mood Guide celebrates women's moods and versatility. Even though we may earn a commission from some of your purchases, we encourage you to shop with the right intention. Focusing your energy on what you feel confident and comfortable in is empowering! ♥︎
---
Among so many options of wonderful jewelry on the internet, sometimes it gets hard to find truly charming necklaces. But before we list them, let's think of the definition of charming, and what comes to mind when we think of this adjective.
---
adjective
pleasant or attractive. "a charming country cottage" drawing your attention. Appealing, adoring.

(of a person or manner) polite, friendly, and likable. "he was a charming, affectionate colleague"
Well, think about Disney's Prince Charming, definitely attractive and appealing, in a royal, almost unreachable way that defines them. Therefore, before choosing the necklaces for this post, I thought, about what would be the most royalty-like- drawer-of-attention charming necklaces and 3 types of necklaces and charms came to my mind: Pearls, Rosé Gold, and of course, diamonds.
Charming Pearl Necklaces
---
A beautiful classic Pearl necklace can illuminate any person's mood. Whether fake or natural, pearls make you look more fabulous and, of course, charming with any outfit.
Timeless Pearly Bamboo-Chain Link Charm Necklace
---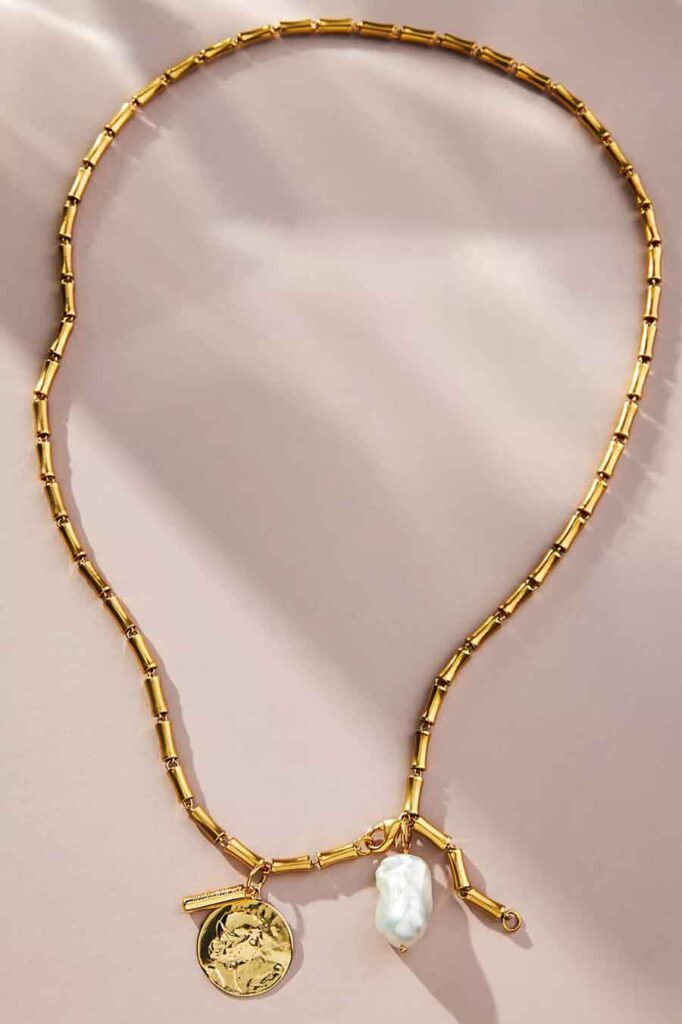 This lovely charm necklace is the perfect choice for those who like delicate pearls.
Gold-plated chain, gold-plated medallion, baroque pearl
$575.00 l Anthropologie
Sophie Bille Brahe
---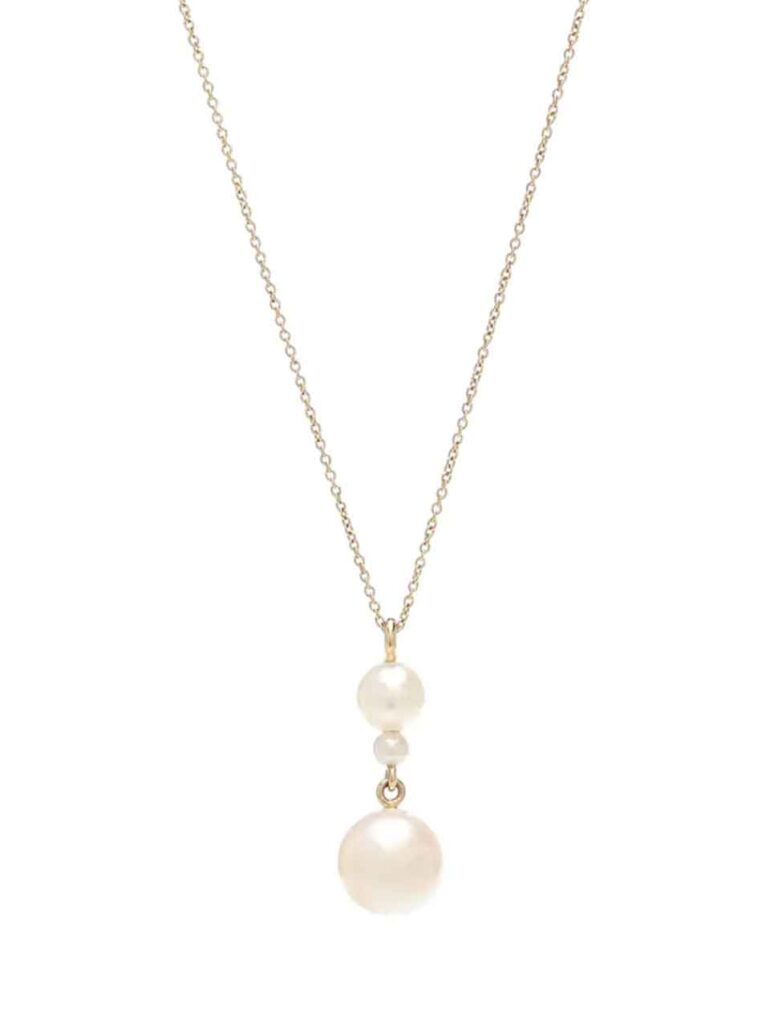 Simple elegance and ultimate feminine sophistication are what I feel looking at this necklace
14kt yellow gold and pearl necklace
$1075.00 l Mytheresa
Diamond
---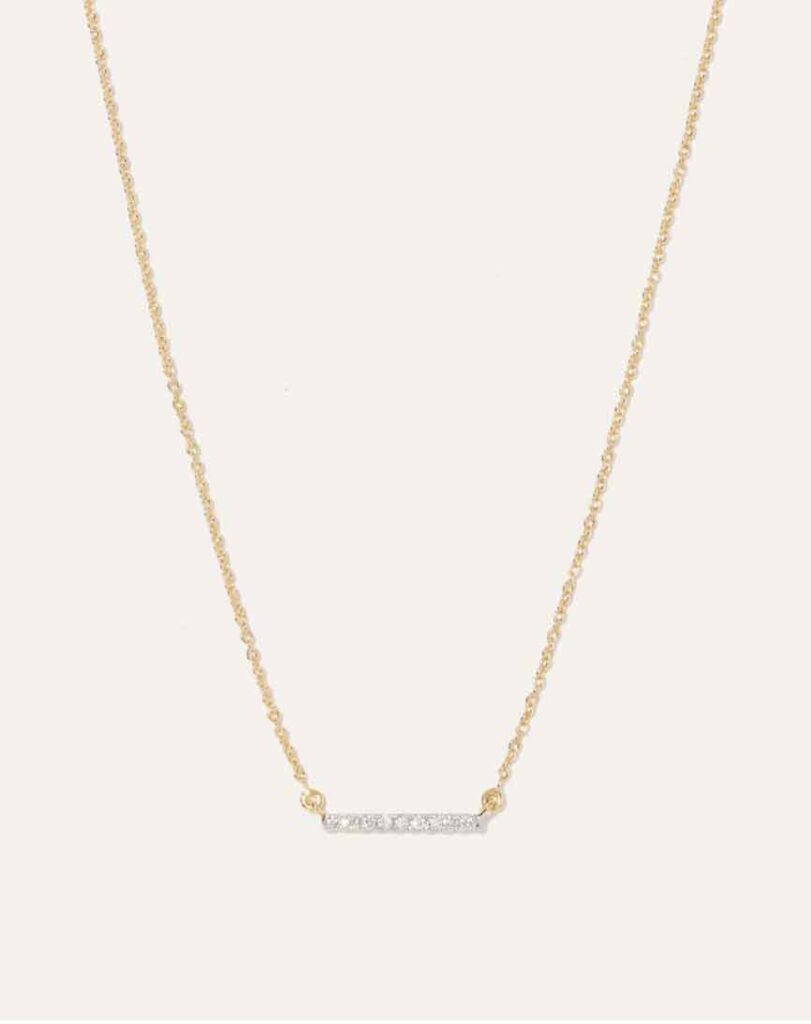 Diamond Bar Necklace
---
Sparkling, luxurious, meaningful, and a dazzling representant of high jewelry in almost every woman's dream. From stunning solitaries stones to exuberant pieces, if you agree diamonds are not just a girl's best friend but also absolutely charming, then these necklaces are perfect for you.
---
Related post: Solitaire, Tennis & The Most Coveted Diamond Necklaces For Real Life Queens
---
Rose Gold necklaces & Charms
---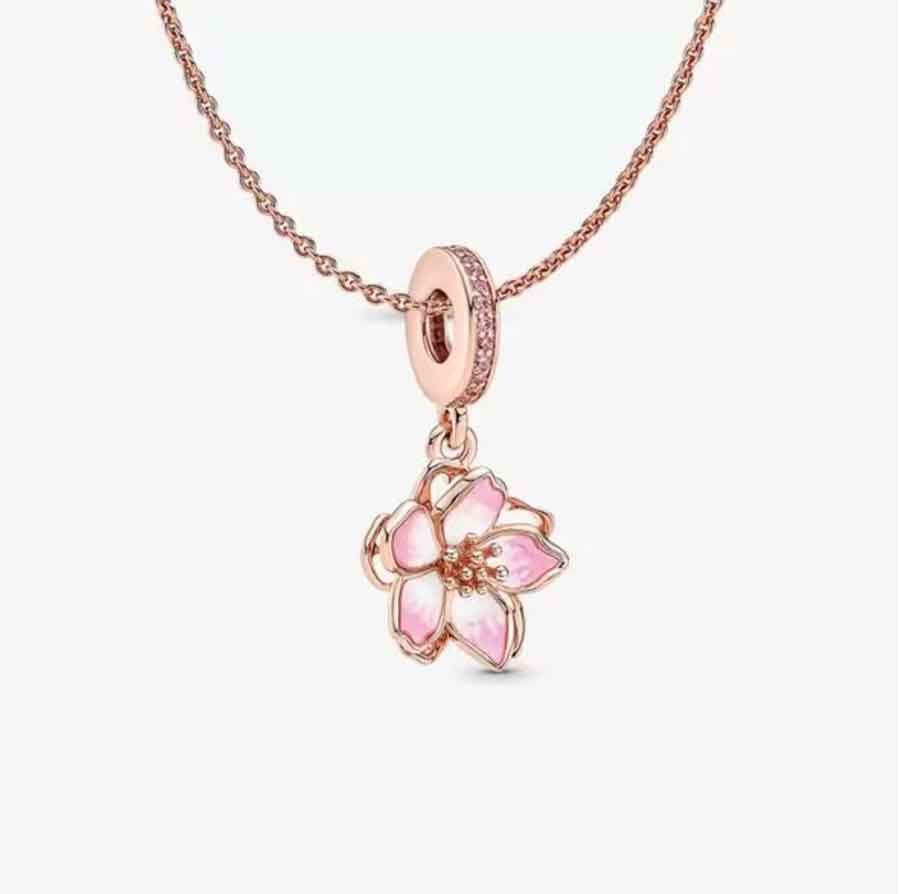 Cherry Blossom Pendant Necklace Set
---
The beauty of spring is captured in this fascinating and ultrafeminine necklace.
14k rose gold-plating with sea pink and white ename
$200.00 – $280.00 l Pandora
Tiffany & Co.
---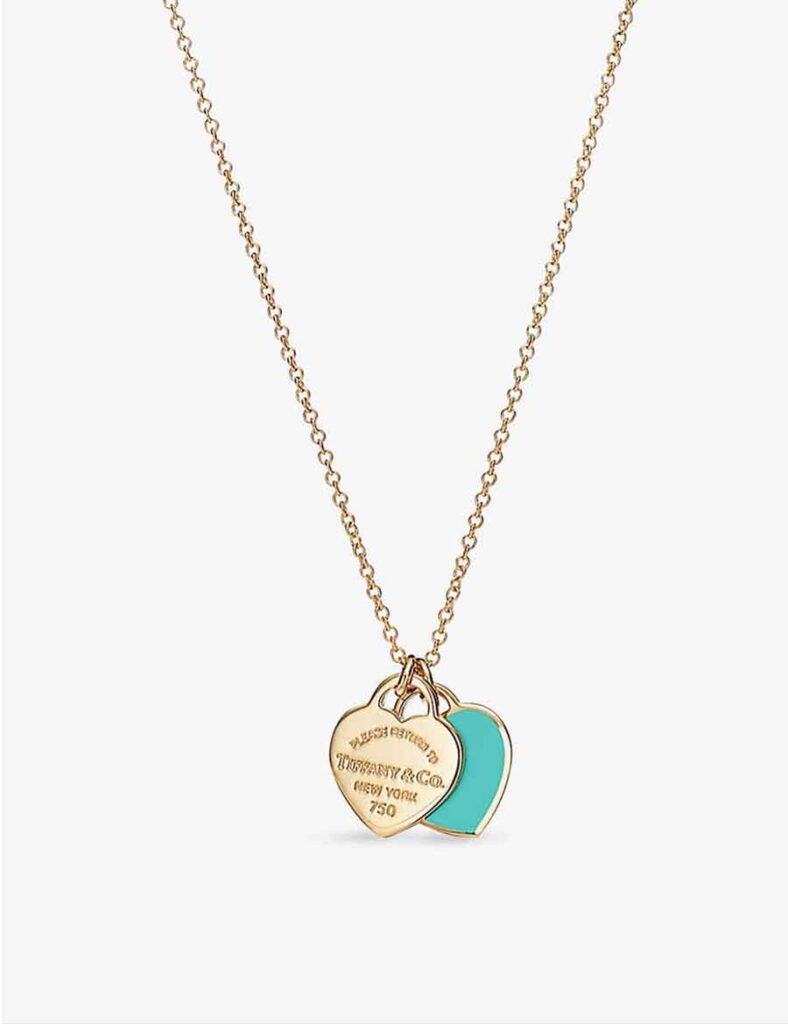 Return To Tiffany Double Heart
---
This lovely and charming Tiffany heart necklace is the ultimate symbol of feminine and classy jewelry in our minds.
100% 18ct yellow gold l Enamel l Made in USA
$1165.00 l Selfridges